Well… guess who forgot to put together the April Monthly Wrap Up? In my defense, I got the first shot of vaccine at the start of May, which completely kicked my ass, plus as I mentioned in a thread on Twitter, I'm dealing with burnout regarding reading and blogging and life and I just didn't have the will to do anything I absolutely didn't have to. And that's why I've only been posting SoT stuff these past few weeks. Today I'm having a weirdly productive day and so I'm going to use it all up before I run out of it, lol. As for the rest of May, I think I'll just keep things easy, probably won't post much apart from SoT, but I have a couple of posts in mind I'd like to write up soon.
In April we finished up SPFBO 6, we posted some reviews, a lot of spotlights, and fun stuff, toured books and showed off covers, so buckle your belts, and let's see what we were up to in April!
In case you missed any of our reviews in April, it's your chance to catch up!
The Helm of Midnight by Marina Lostetter – 5/5
Arina reviewed Marina Lostetter's dark fantasy debut out by Tor.
"Part horror, part dark fantasy, The Helm of Midnight combines the best of fantasy fiction—detailed lore, unique magic system and mythology, quests of self— with the heart-pounding anticipation of a thriller filled with monsters of every kind."
Mara's Awakening by Leo Flynn – 3/5
Jen reviewed the first novella in Leo Flynn's Sci-Fi series, The Mara Files for which we got a request.
"Mara's Awakening is a speedy read, clocking in at around sixty pages. I liked it well enough for what it was and this a rare thing for me to say, but I wished for more padding to the story. It was fun, but it was very bare bones. I would have loved some background on Mara – why she was there (it's hinted at but not expanded on), what happened between her and the Warden? Why did she have to leave the girl and her mom? The questions abound! Mara also had some sort of robotic upgrade on her arm, which I thought was pretty cool. I'd love to have known more about how she got it."
A Drowned Kingdom by P.L. Stuart – 3/5
Jen got her hands on an ARC of P.L. Stuart's debut Epic Fantasy novel and shared her thoughts about it.
"Slow build, richly detailed world – the only thing keeping me from loving it to pieces, was that for the most part it's a told kind of story and I am not as big a fan of that style. I kept wishing to stop and explore the relationships or events, rather than be told about them. We did have a more hands-on type story towards the end but as it is all from Othrun' POV, it's still limited that way."
Priest of Gallows by Peter McLean – 5/5
I had an ARC of Priest of Gallows provided by Jo Fletcher Books. Peter McLean's third book in the War for the Rose Throne series was easily one of my most anticipated releases in 2021 and it did not disappoint. Though, I admit my review might not make justice for it… I can't wait for everyone to be able to check it out! Out on May 27th.
"All my ramblings aside, Priest of Gallows is another great addition to a series that already been on my list of favorites. This book only just strengthened that place. Priest of Gallows is a raw, gut-wrenching, and unputdownable page-turner, where you can never know if it'll be Remorse or Mercy cutting your heart out next. You can try and hide from the inevitable, but at the end of the day, you just have to join Tomas' crew and hold tight because the road won't be smooth and painless, that's for sure."
Reviews
In April we continued and finished reviewing the finalists. This being the last month of SPFBO 6 we also had a winner in The Lost War by Justin Anderson!
It was only supposed to be one little job – a simple curse-breaking for Mennik Thorn to pay back a favor to his oldest friend. But then it all blew up in his face. Now he's been framed for a murder he didn't commit.
So how is a second-rate mage, broke, traumatized, and with a habit of annoying the wrong people, supposed to prove his innocence when everyone believes he's guilty?
Mennik has no choice if he wants to get out of this: he is going to have to throw himself into the corrupt world of the city's high mages, a world he fled years ago. Faced by supernatural beasts, the mage-killing Ash Guard, and a ruthless, unknown adversary, it's going to take every trick Mennik can summon just to keep him and his friend alive.
But a new, dark power is rising in Agatos, and all that stands in its way is one damaged mage…
Hunted by demons. Lost in time.
Take a journey through a world punished by a dark, imprisoned magic. A world where children are given poison. A world where your talent is decided by the state.
A world where reality is breaking down.
When refugee Guyen washes up in the land of his enemy, he knows he will fight, but soon finds himself falling down a well of wonder and improbability.
Can he survive a system designed to oppress him? Can he tame his anger to unleash his potential? Can he see his enemy for what they truly are?
Nether Light is a gritty, heart-wrenching tale of high magic and high stakes, loves lost and friendships gained, set in an oil-lit, 18th century world far, far away.
It's no secret that To Be Continued… is one of my favorite features, so I couldn't resist the opportunity to invite the SPFBO 6 finalists to play! 8 of them agreed, so we had 2 stories written in collaboration by them. They didn't know who was taking part and in which story, so it kept things interesting. In April, we posted the second story titled The Blade of the Gods.
Part 1 by Patrick Samphire: While patrolling, Marten and her company come upon a mysterious tower, also known as the blade of the gods, that is rumored that anyone who reaches the top can change the fate of the world. And so the race begins.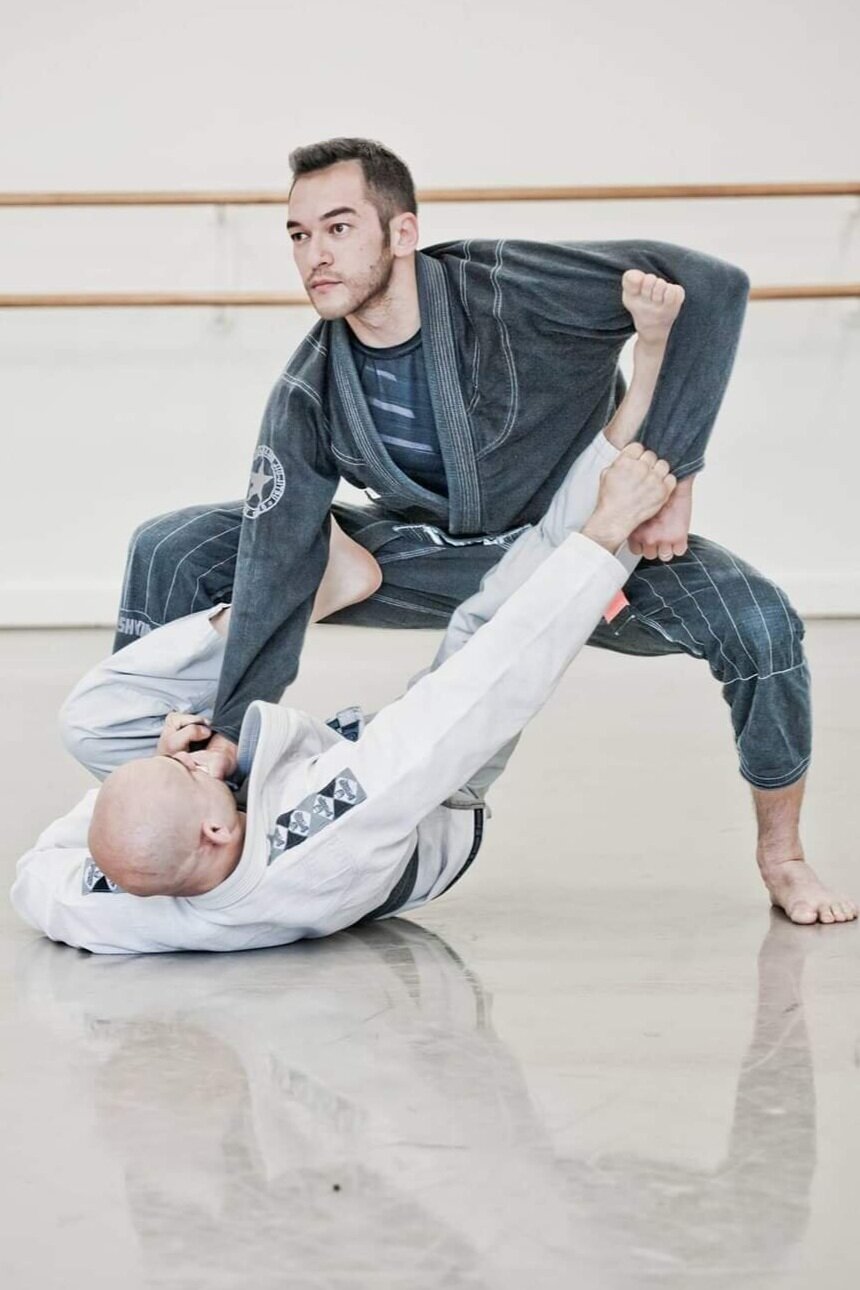 Part 2 by Alexander Darwin: We learn a bit about Marten's background, and when he catche up with Guithart, she makes a decision that will set unexpected events into motion. Marten, Guithart and Rayston finally step up to the tower.
Part 3 by Suzannah Rowntree: Once in the tower, some secrets get revealed through visions: Marten finds out what happened with her long lost brother, Rayston receives a vision about his lover and Guithart real identity comes to light as well which makes Rayston think that Marten is a traitor.
Part 4 by Justin Lee Anderson: The Blade of the Gods comes to an end. Find out what happens to Marten, Guithart and Rayston!
Cover Reveal
Organized by Storytellers On Tour, we brought to you the brand new cover of Conqueror's Blood, the second book in Amil Zakhtar's Gunmetal Gods series.
Organized by Storytellers On Tour, we brought to you the brand new cover of Goodbye to the Sun, the debut Sci-Fi novel of Jonathan Nevair.
Organized by Storytellers On Tour, we brought to you the brand new cover of Helpless, the short story collection of Tiffany Christina Lewis.
Organized by Storytellers On Tour, we brought to you the brand new cover of The Wild Court, the third book in E.G. Radcliff's The Coming of Áed series.
Book Blitz
A wayward city spinning through time and place connects and draws travelers; trapping them with no way to return home. Each traveler: Nico the peddler, Stina the university graduate, João, Lieutenant for the King of Portugal, and Croydon, a boy at the edge of adolescence, face a choice: stay in the strange medieval city where magic infects and wealth is not measured in coin, or leave to find a new home in the next time and place.
Many arrivals accept the city's magic, others are rejected by it. A few desire it for themselves, and one seeks to destroy it. Disrupting the magic could trigger the unmaking of the city and the world containing it.
A rich and magical literary fantasy debut about finding ourselves in unfamiliar places and situations; the choices we face and the decisions we make. Do we find solace in what familiarity remains, risk everything hoping to regain what we lost, or embrace the strange and the unknown?
In a world where the power to read minds is outlawed, can Jay ever find freedom?
Jay must hide her true abilities if she is to stay safe. But as her powers grow stronger and the authorities more intolerant, she knows that time is running out.
When Jay's energy is detected by a powerful Reader, she has little choice but to take action. On the run with her friends, and just one step ahead of her pursuers, she must decipher the words of the Legend and reveal the secrets of her childhood stories if she is to find safety.
As she unravels the mystery, the Readers close in. Will Jay unlock the true potential of her power in time, and find the courage to fight her way through to the sanctuary of the Interland?
The Given is the first book in a YA adventure series. If you like an intriguing, grounded fantasy, a fast-paced adventure with characters coming to terms with inner conflicts, and battling powerful enemies, then you'll enjoy this brand new dystopian YA adventure.
Party with the Stars
As part of the Windborn Book Blitz, I invited Alex S. Bradshaw to take part in a feature I originally created for SPFBO 6, Party with the Stars. We also had a Q&A, so you definitely should check this post out if you missed it. Windborn is Alex's debut Norse mythology-inspired Dark Fantasy novel.
Interview
Caroline Hardaker is a poet and novelist from the northeast of England. She has published two collections of poetry, and her work has appeared worldwide in print and on BBC radio.  She is Writer in Residence for Newcastle Puppetry Festival and is currently collaborating with the Royal Northern College of Music to produce a cycle of songs to be performed throughout the year. She lives and writes in Newcastle.
Notorious by Sudha Kuruganti
We gave the spotlight to Notorious, the first book in Sudha Kuruganti 's YA Urban Fantasy series, Legend Valley Academy. Our Roadies brought a wide selection of content to this show with their spotlights. Come and learn a bit more about the world of Notorius through our Q&A with Sudha!
Chaos Rising by Lyra Wolf
We gave the spotlight to Chaos Rising, the second book in Lyra Wolf's Mythic Fantasy series, The Nine World Chronicles. Our Roadies brought a wide selection of content to this show with their reviews, interviews and spotlights. Come and learn a bit more about the world of Chaos Rising through Lyra's playlist!
Bloodlines by Peter Hartog
We gave the spotlight to Bloodlines, the first book in Peter Hartog's Science Fantasy series, The Guardian of Empire City. Our Roadies brought a wide selection of content to this show with reviews, interviews and other posts. Come and learn a bit more about the world of Bloodlines through Peter's…interview of sorts!
I think that's it for April. I hope to see you all in the remainder of May!